Yeomans clocks up 500 games for UNSW Rugby Club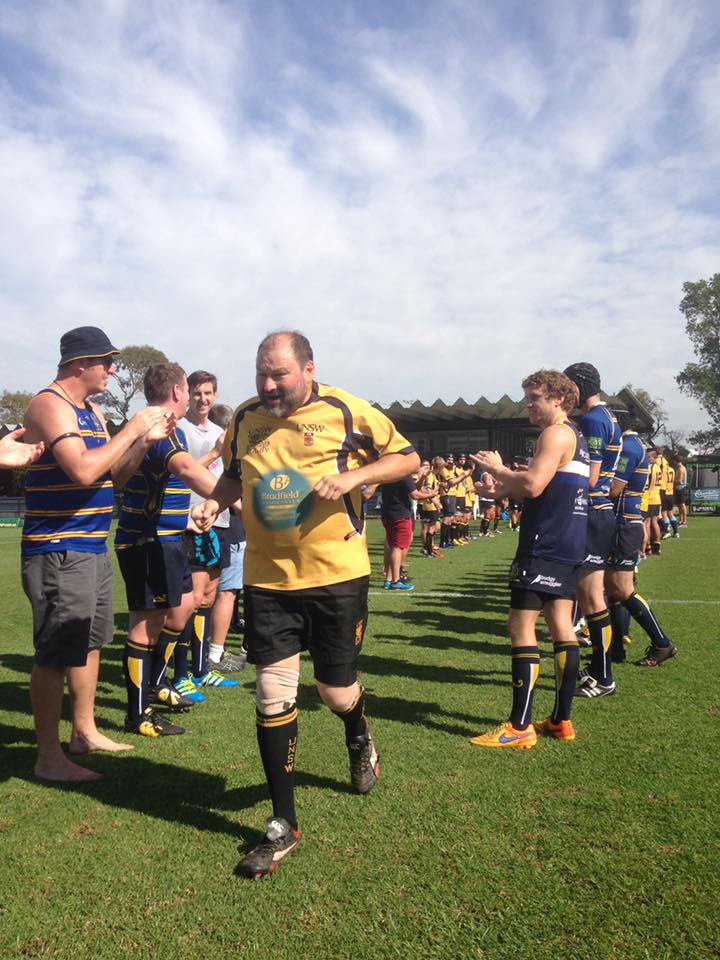 Randwick Depot's own Robert Yeomans,  chalked up his 500th game recently for UNSW.
Robert is a valued member of the union and having commenced his playing career way back in 1977 with the colts, he is just as valuable for the club.
Success comes and goes in sport but Robert tasted premiership success in 92 winning a second grade competition 12 to 3 over Hornsby at the wild old age of 34.
Robert's love for Rugby Union has carried through his whole life.
If you take the time to sit and reflect on Robert's time in the sport you'll hear some interesting yarns and maybe see the sparkle in the eye when he recalls the young centre who's temper may of gotten the better of him one afternoon costing the side victory through penalty goals. A young Geoff Lawson would forgo his Rugby career and try his hand at cricket.
So it's a remarkable feat at 56yrs of age to still be lacing on the boots and playing competitive Rugby congratulations Robert we salute you. Congratulations