Wynyard ticket office back in action!
In a huge win for the union the Wynyard Transit Shop ticket office has been reopened.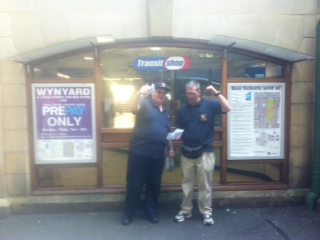 After complaints from commuters about the lack of information and the annoyance of having to buy tickets from convenience stores, not to mention the tireless agitation by Peter Gretch from North Sydney, State Transit has agreed to reopen the office.
This will also mean that the workers who looked after the ticket office can return to their  jobs.
The site was originally closed due to OH&S concerns about poor air quality from the air conditioner. However despite the site getting the all-clear months ago, there has been an inexplicable delay in reopening the office.
Members have long suspected that State Transit would like to see if closed permanently to save money but the overwhelming public support for the important service forced them to back down.