Unions unite against work cover cuts
Workers from across the state turned out in the thousands on Wednesday to protest against the O'Farrell Government's attack on hard-won workers compensation rights and entitlements.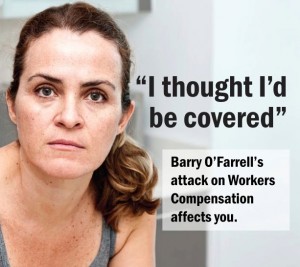 The government's proposed changes include workers losing protection on their way to and from work, the capping of medical expenses and Compensation being cut off after two-and-a-half years, regardless of the condition of the victim.
RTBU members gathered in Sydney, Newcastle and Wollongong to show their disgust at this unfair policy.
Sign the petition at www.nswforall.org.au and get regular updates on the campaign to keep workers protected in NSW.