The BBQ tour continues….
The BBQ tour of duty continues with a great get together at Ryde depot last week.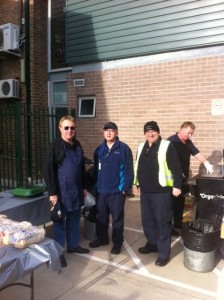 The RTBU has now acquired a new BBQ trailer which "Masterchefs" Claassens, Way, Preston and Woollams have given the tick of approval. It made its debut at the Ryde BBQ and will now continue on the tour to other depots. The BBQ will even be given some extra Masterchef flare with vegetarian options to be included after feedback from members.
As always it was great to take a moment to chat to members and hear from them how things are going and any concerns or suggestions they have. It is when we work together that we are at our strongest so it is great to get the ideas and feedback from members that will maintain the RTBU as the strong union it is.
If we haven't been around to your depot yet, we will be coming around soon. We look forward to seeing you then.