STA CEO comes out swinging in defence of buses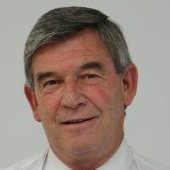 STA CEO Peter Rowley has come out in strong defence of the service provided by Sydney Buses.
Read his full statement below:
You may have seen some media today about a report issued by the Transport and Tourism Forum  (TTF) saying the NSW Government should privatise State Transit.
Can I be clear, TTF is not part of the government and this report was not written on behalf of the government. TTF is an independent industry group who advocate for a range of issues on behalf of their members across transport and tourism in NSW.
While the NSW Government is considering an integrated operator to establish Transport for Newcastle, looking after Newcastle's bus, ferry and new light rail network, there is no such plan for Sydney.
I have spoken personally to Margy Osmond, Chief Executive of the Transport and Tourism Forum, and passed on my view that the report doesn't accurately acknowledge our achievements over the last few years and doesn't take into account State Transit's uniquely challenging Sydney operating environment.  I will be providing further feedback in writing to TTF regarding our achievements to date over the next few days.
State Transit is a quality organisation. Over the last three years we have achieved significant efficiencies, on top of those required of us, which were all delivered ahead of schedule. Over the same period, our customer satisfaction increased by 9 per cent.
My priority is working hard to improve efficiencies, safety and satisfaction for our customers. Thank you for your ongoing hard work and dedication to improve our services. Let's keep our focus on delivering a great service for our customers.