Randwick depot's proud ANZAC Day tradition
More than one hundred staff and visitors turned out to pay their respects on ANZAC Day at the Randwick Bus Depot, which this year marks its 64th consecutive commemorative service.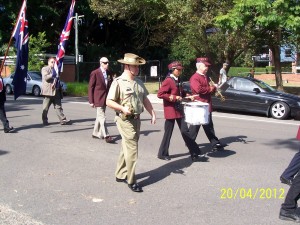 The ceremony was presided over by Bill McKay, president of the Randwick Institute & Ex-Servicemen's Committee, followed by a fitting sermon and benediction from local Reverend Greg Job from St Jude's Anglican Church.
The mayor of Randwick City Council and executive members of local RSL Clubs laid wreaths to commemorate all conflicts. The Depot Manager, Shelley de Courcy Lys also laid a wreath on behalf of all State Transit Fallen.
The NSW Railways Band played the national anthem at the service and provided a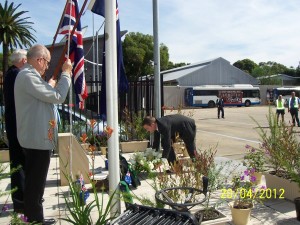 lively Waltzing Matilda as the marchers paraded down King Street.
The Ode was recited by Bill Clements, former Randwick employee, and a moving rendition of The Last Post and the Rouse was provided by a bugler from the Australian Army.
* Thanks to Debra Schoer from Randwick for her excellent rundown of events on the day.