Randwick depot happy to see back of M.A.N. buses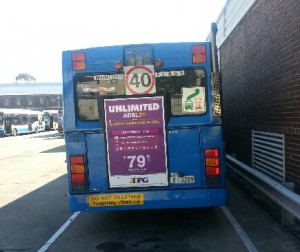 In a week when drivers faced concerning changes to rosters and new routes, some good news surfaced from the Randwick depot.
When news broke that the M.A.N. fleet was being removed from Randwick, "emotions overflowed".
Apparently there was tears and shouts of joy at the news. The bus operator most vocal about the poor quality of the M.A.N. fleet even suggested contacting the Sydney mayor to arrange a ticket tape parade.
"The very thought of driving a M.A.N. was one that would effect the very mood of the the driver for the duration of the shift, such was the effect of the buses peformance," they said to Bus Express.
"It is rumored that the ride on the M.A.N. fleet was so rough heavily pregnant women could be induced into labour. People fell from seats, staggered down the aisles and fell into the laps of other suffering passengers on the the infamous M.A.N. rodeo ride. Managers lived in fear they would be forced to travel on the bus that fleet maintance couldn't tame."
Of course the traveling public deserve a better quality of ride than what they were subjected to on their daily commute to and from the city.
But spare a thought about the poor drivers who over the years complained, documented and avoided these thunderboxes. Driver's doctors even wrote medical certificates demanding drivers not drive them due to ongoing back injuries from the poor ride quality.
Passengers even avoided the brand and complained constantly but in true STA fashion the blame was directed back to the driver.
So Randwick bids a farewell to the M.A.N. thunderboxes, saying: "We and the public are happy to see the back of them!"