Randwick depot claims basketball glory in hotly contested tournament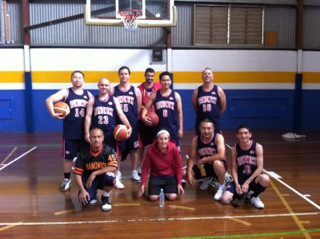 The Randwick bus depot have claimed the title of this year's basketball champions, seeing off strong competition from other teams across Sydney.
Randwick faced tough competition in seven other depots that took part in the recent basketball tournament, including Burwood, Kingsgrove, Leichhardt, Port Botany, Ryde and Waverley.
In their first match, Randwick opened with a one-point win over Ryde, followed by a win over Burwood. Facing Waverley in the semi-finals, Randwick was faced with a tight game until just before halftime when they skipped out to a decent lead and were never troubled from there on, in what was a tough and physical game.
Meanwhile Ryde had beaten Kingsgrove in the other semi to meet Randwick in the finals. However Ryde were injury-depleted for the final match and Randwick cruised home 44-27.
Randwick delegate Bruce Eddy said his depot showed great team chemistry and teamwork to claim the title.
"It was a great day out with thanks to the STA Institute for putting the day on and supplying some much-needed pizzas at the end of the day for all the teams," Bruce said.
Well done, Randwick!