Qld buses saved from privatisation
We'd like to congratulate our colleagues in Queensland who campaigned tirelessly in the lead up to their state election and saved their bus services from privatisation.
Bus drivers hit back at Campbell Newman's plan to privatise buses in the state's south east with their 'Hands Off Our Buses' campaign.
They made sure that voters knew that privatisation means less services, less often, and that ordinary people would pay more for their public transport.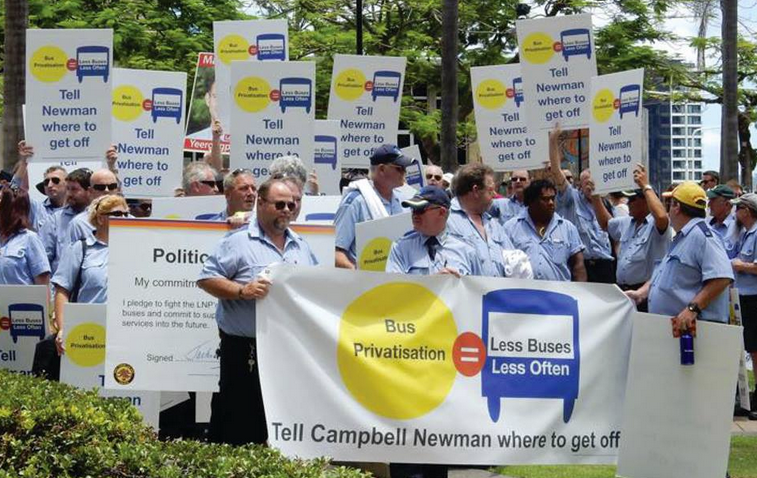 The result – huge swings away from the Coalition and a surprise victory for Labor – means Queensland's buses stay in public hands.