North Sydney route changes cause for concern from Monday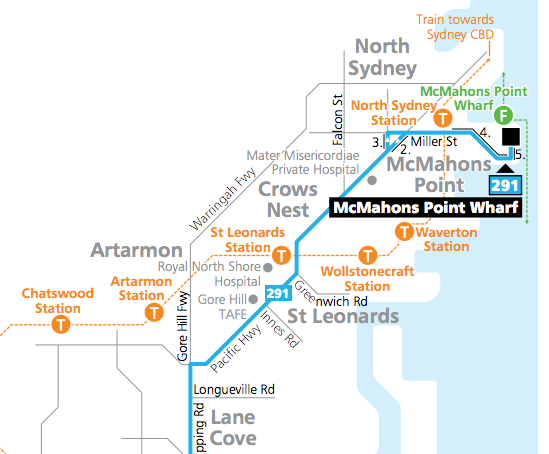 Only twelve months after a major overhaul of routes, more services face the chop.
A number of bus routes from Sydney's north will no longer extend to the CBD, forcing commuters to switch to other services earlier in their journeys to get to the city.
Bus services via Epping Road, Lane Cove and the Pacific Highway, as well as Northbridge and Castlecrag, will be the hardest hit by changes.
There will no doubt be some teething problems as passengers adjust to the new routes and service numbers.
While TfNSW says these changes are about helping to reduce congestion on the roads, it will just mean that the same number of people will be trying to use fewer services.
More passengers will be crammed onto already full buses, causing delays as people try to get on and off.
Here is a summary of the changes:
254: Service will stop driving to the CBD, and will now only run between Riverview and McMahon's Point.
203: Will only operate to and from North Sydney and Milsons Point.
202 and 252: Will only operate to North Sydney during peak hours on weekdays. At other times, services will continue to the CBD.
290: Most services will be renamed 291 and run to and from only North Sydney and McMahons Point.
This means passengers travelling on changed routes will have to transfer to trains or other buses at Lane Cove, St Leonards or North Sydney to get to the CBD when direct services are not running.
Thank you to drivers for their patience and flexibility during this time.