New delegate for Port Botany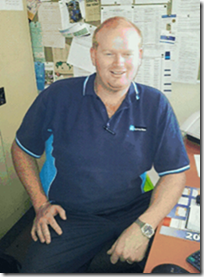 Last week Philip Cooksey was elected with an overwhelming majority as the union delegate for the Port Botany depot. He had been a caretaker in that role since last October and has been actively involved in the union for the last couple of years.
"Phil will make a great delegate. He is incredibly committed, calm on the job and always cool headed. Congratulations Phil," said president of the Bus & Tram Division, Gary Way.
Thanks also goes to Frank Farkus who nominated for the delegate's position in the election.
You can check out Phil's delegate profile on the Delegate's page.