New Bennelong Bridge sees service changes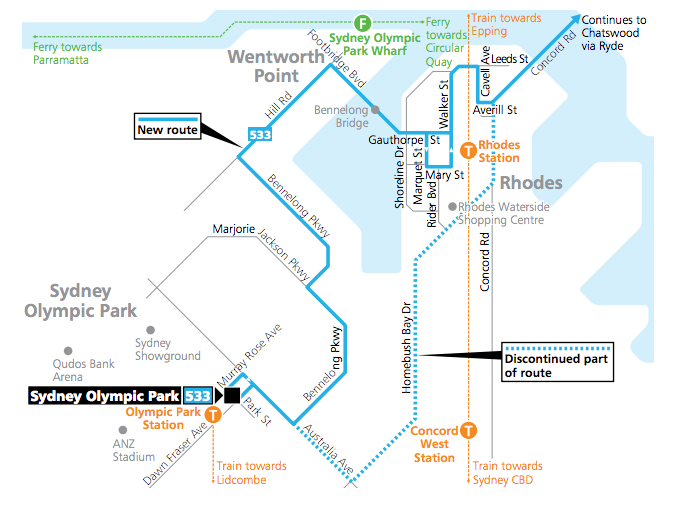 Bennelong Bridge, which opened last month, between the newly established suburb of Wentworth Point and Rhodes will see service changes for the 525, 526 and 533 buses.
The bridge will accommodate 90 additional bus services on route 533 between Top Ryde City Shopping Centre and Sydney Olympic Park, and 94 more between Burwood and Sydney Olympic Park Wharf on route 526.
Transport for NSW has released information on the changes which involve the extension of Route 526 over the bridge to Rhodes and the diversion of Route 533 over the bridge to Sydney Olympic Park.
For Route 533, Peak hour services between Chatswood and Sydney Olympic Park will be altered to operate via Bennelong Bridge and Wentworth Point. Services will no longer operate along Homebush Bay Drive.
While minor adjustments have been made to the timetable for the 525, with the following trips no longer operating: 17:16 and 17:36 from Olympic Park Station to Strathfield Station, 07:34 and 08:35 from Strathfield Station to Olympic Park Station
All Route 526 services will be extended over the new Bennelong Bridge to Rhodes Shopping Centre via Wentworth Point.
The bridge also has the capacity to carry light rail as an extension of the Western Sydney light rail project in the future.