Mixed signals at the light rail interchange, says Newcastle Herald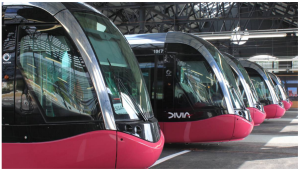 At a Property Council of Australia lunch in Newcastle on Friday, a hall full of business types were gathered to hear Laurent Offroy, the head of Keolis Downer's bid to build the city's light rail project, expound on the virtues of light rail and his company's vision for the city.
Offroy did this, but he also questioned the validity of light rail in a city the size of Newcastle, going against his own companies plans to build the line.
It wasn't long before Offroy backtracked on those statements and said that Keolis had built light rail in Newcastle-sized cities across its home country of France.
But, Newcastle Herald Reporter Ian Kirkwood thinks there is more to the story.