Man who smashed Sydney bus in road rage attack gets 12 months jail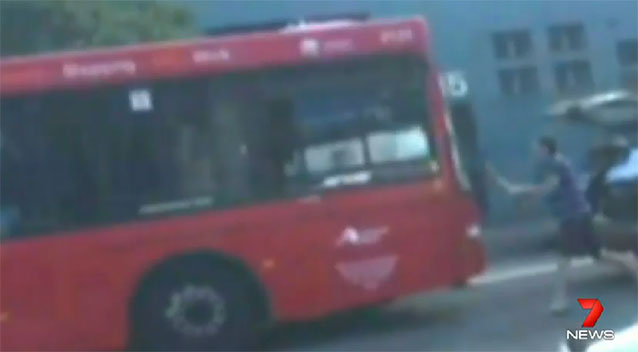 John Klironomos has been sentenced to 12 months jail for smashing a bus in Marrickville in Sydney's inner west.
Klironomos attacked the bus in February, smashing it up with a shovel in the middle of the street at 9.40am.
The attack was captured on camera, showing Klironomos yelling abuse before he grabbed the shovel from the back of his car and smashed the front window of the M30 bus on Marrickville Road.
The windscreen shattered in the attack and the driver feared for his life.
He faced charged with destroy or damage property and being armed with intent to commit an indictable offence.
More than half of all drivers report being assaulted while at work, and while there is at least one assault per day on our bus network, this incident shows that when perpetrators are caught, they face severe penalties.