Global Roaming: News from near and far…
London Olympic bus strike averted 
In London a scheduled bus strike has been called off so talks can continue over the sticky issue of Olympic bonuses for employees of private bus companies. The Unite union is trying to secure a guaranteed £500 in extra pay for every bus worker because of  the "massive increase" in workload during the Olympics.
Unite is arguing that other public transport staff are getting bonuses, however, Transport for London (TfL) is adamant that union members need to talk to the private operators not TfL.
"Our members are only asking for an extra £17 a day which will just about buy you a pint of beer and a portion of fish and chips at the Olympics," said Peter Kavanagh, Unite regional secretary for London.
This comes as Transport for London executives were set to cash in on two years of annual bonuses worth £80,000 a year on average if the system runs smoothly during the games.
Last month a Tube workers' strike was avoided when the RMT union agreed a deal by which its members will get up to £850 each. London Overground staff will be paid at least an extra £600, while workers on the Docklands Light Railway are in line for bonuses worth more than £2,000, according to union bosses
Tram tragics
In happier transport news from Old Blighty, four vintage trams have been used to carry the Olympic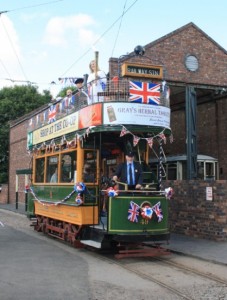 flame as part of the London 2012 torch relay. Starting with the Douglas Horse Tram 44, the torch moved on to the Manx Electric Railway 1 on the Isle of Man and the Blackpool Standard 147.
The Wolverhampton 49, (pictured below) was lucky last. Closer to home, centennial celebrations for one of the world's longest running trams, Tram 1111 (pictures photo from Sydney Tram Museum), one of the iconic 626 O-class trams, dubbed "toast-racks", will be held on July 28 and 29 at the Sydney Tramway Museum at Loftus.
Take a spin on the 1111, or check out even earlier models including the pioneer of the cross bench trams – number 728, a 70 seater, designed for the hilliest line around Sydney, and the stablemate of 1111, number 805.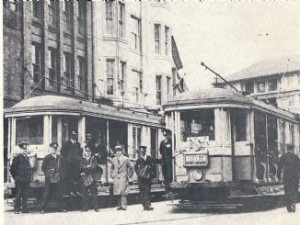 .