Fight continues over Newcastle Buses privatisation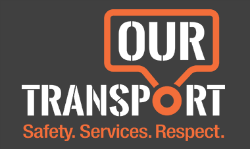 In our first meeting with the Transport Minister in 2016, the union restated our position that if the government goes ahead with the tender process for Newcastle Buses, they can expect the fight to continue.
The union has rebooted the Our Transport page for the Hunter, and we would encourage you to check out the link below to show your support, and to share it around to friends.
Check out the Our Transport site here.
We had a strong showing at last year's rally, and we don't want the government to think that the union or the community are going to forget what they've got planned.