Farewell Patrick
Veteran Sydney Light Rail Workplace Delegate Patrick Fielding has retired leaving a proud legacy for Sydney tram workers.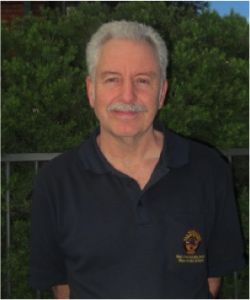 Patrick was a pioneer for the RTBU since the very early days of the Sydney Light Rail.
In a workplace where the employer can very anti Union Patrick fought for his members (most of whom he signed up) on a daily basis.
Patrick was instrumental in securing the first Enterprise Agreement, which guaranteed good working conditions and better pay. Subsequent agreements have seen healthy pay rises, something Patrick fought passionately for.
Patrick Fielding was always there when his members needed him, giving endless hours of his own time.
At his last Union function, Patrick paid tribute to his long time relief delegate Mina Choi and thanked Union Official for their rock solid support right till the end.
Patrick Fielding's contribution to the Tram and Bus Division is almost beyond measure, and his achievements many.
Farewell Patrick – You fought the good fight – You finished the race.
We wish you a long and happy retirement.