Drivers face delays as light rail construction ramps up on Anzac Parade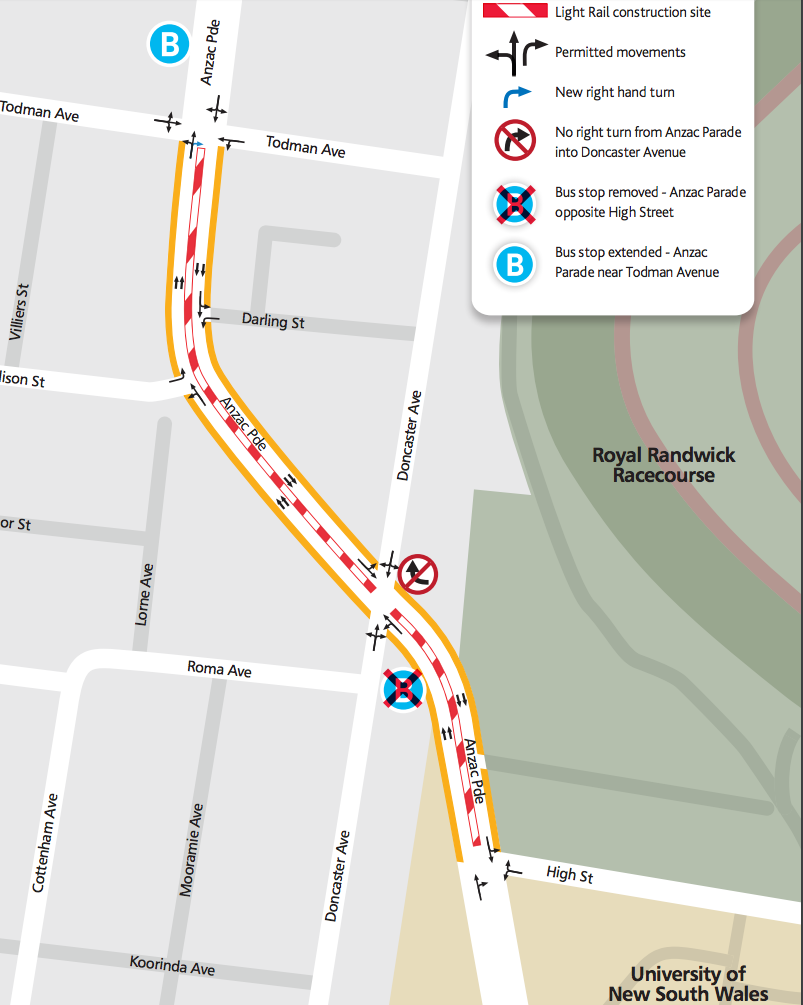 It's about to get even worse on the roads of Kensington as construction begins on the south east light rail.
From Saturday May 7, a number of changes will occur on Anzac Parade including the removal of bus lanes.
Construction will take place between Todman Avenue and High Street, and will include the permanent removal of the centre lane in both directions and conversion of the two dedicated bus lanes to 24-hour general traffic lanes.
Work in this area also requires the removal of the city bound bus stop on Anzac Parade outside of Caltex (between Doncaster Avenue and High Street), with alternate stops located a short distance to both the north and the south.
Bus services to the University of NSW's Kensington campus are among the busiest in Sydney, and these changes will make what is already a congested area even worse for drivers.
With the removal of dedicated lanes, bus operators now face added delays on their routes, and many of these changes will not just be for the two years of construction, but will be permanent.
The union wishes to thank drivers for their patience and their work during these difficult times, and are reminded to let the union know if they have any concerns.