Don't be fooled – check out the new Unions NSW video
Don't be fooled. There is too much at stake!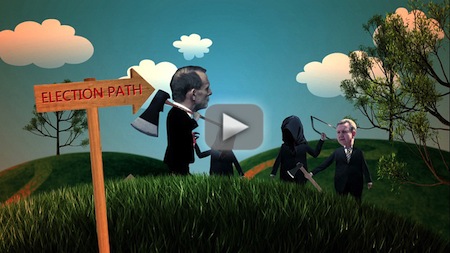 During the 2011 NSW  Election, Barry O'Farrell remained tight lipped about the plans he had for workers. He never mentioned he would be cutting 15,000 jobs, He never said he would slash workers comp benefits, or that he would remove the rights of workers in NSW, but once he got into power he did.
Now Tony Abbott is using Barry's script and saying nothing.
Don't be fooled.
We can't let the Liberals get away with it again.