Delegate profile: Peter Grech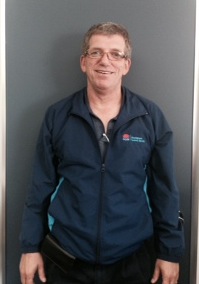 The Division's delegate at the North Sydney bus depot is Peter Grech.
Peter has been driving buses for 15 years and has been an RTBU member for just as long, working for all of his driving career out of the North Sydney depot.
In that time he has been a relief delegate for six years and the delegate proper for the last four.
Earlier in his working life, Peter worked as maître de at a restaurant before swapping hospitality for getting behind the wheel.
And it's a place he spends a lot of time, commuting to work everyday from the Central Coast, where he moved 12 years ago after a long time in Sydney.
At home away from work Peter spends most of his time with his wife and two kids, getting involved in his children's sport and catching up with horse racing when he can.
When asked why he enjoys his role as depot delo he says:
"It's good helping members when they have any issues at work.
"I enjoy the back and forth and sometimes the arguing, I won't say it's the love that I get, but it's a good challenge.
"And do you want to know how I got involved with the union? I was conned into it by Chris Preston!" he jokes.