Bussies reach Brissy
Thirty triumphant bussies road into Brisbane over the long weekend, after nine days riding an average of 100km per day and with $35,000 in funds raised for charity.
The ride had its challenging moments including the steep climb over the Border Ranges and a close encounter with a mini-hurricane near Port Macquarie.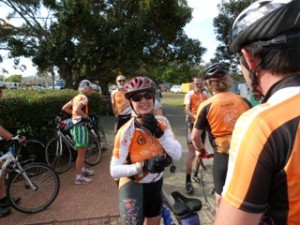 Ride organiser Narelle Sinclair said, however, that the challenges brought about some of the best moments in the journey.
The mini-hurricane hit when the group reached Blackman's point and they had to quickly find alternative accommodation for five of the riders.
They called around and managed to find somewhere to stay and before they knew it the town had rallied around them with the local RSL putting on a baked dinner and sending around a donation basket for the ride, raising $200.
Then it was on to the next challenge, doing the tough climb over the Border Ranges before the rollercoaster ride back down again and on to Brisbane.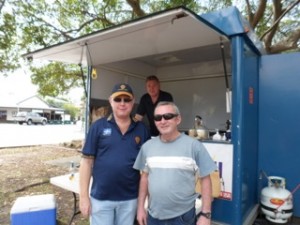 NSW Divisional Secretary Chris Preston and Divisional President Gary Way got together with QLD Divisional President Peter Neville to put a well deserved welcome BBQ on for the exhausted riders as they arrived at Manly foreshore.
Congratulations to everyone that was involved in the ride, an amazing job by all!