Bus privatisation debate held in Parliament
On Thursday October 12, the first debate about Sydney's bus privatisation was held in Parliament.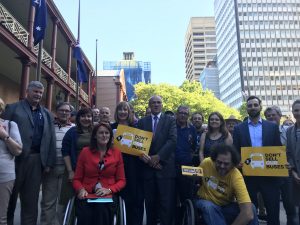 Constance rambled off lies upon lies about how "fantastic" privatising public services is, and meanwhile Opposition Minister for Transport, Jodi McKay was ordered to "get out" after speaking up against Constance's nonsense.
Constance went to walk out TWICE throughout the debate – proving that when the going gets tough, the Transport Minister gets going. We were proud to be there, packing out Parliament, making our voices, and the voices of the community heard.
Stay tuned for second debate coming up on the 16th of November!