A BIG THANK YOU to Mary Trujillo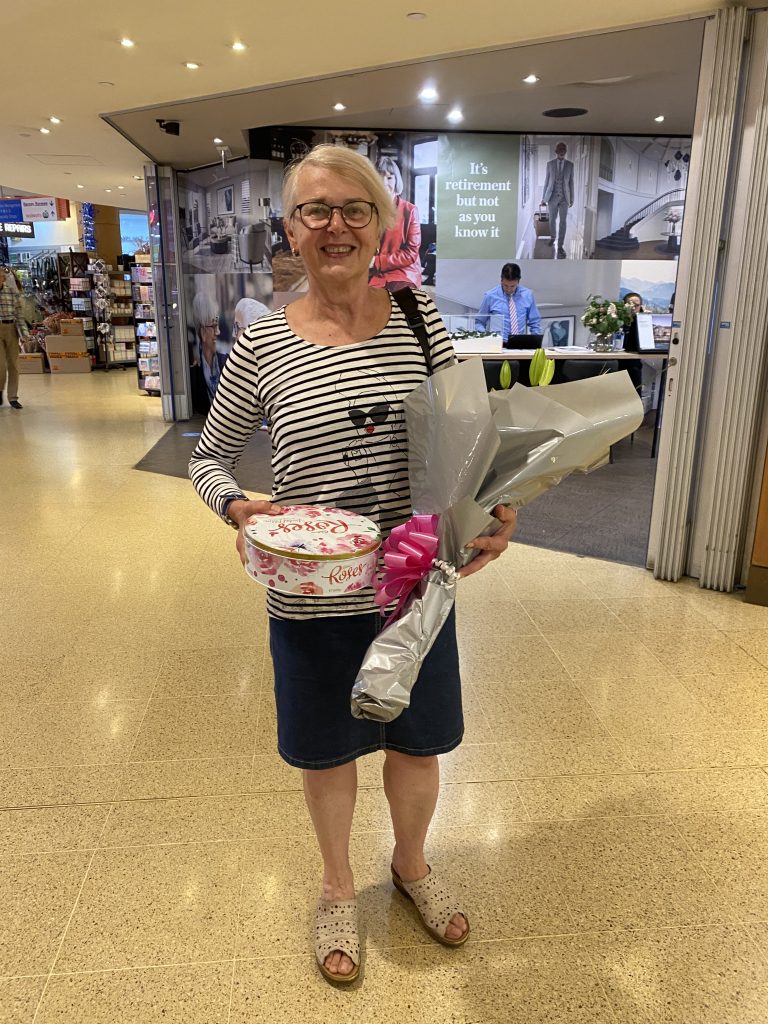 Pictured above is the lovely and ever-so-generous Mary Trujillo.
Mary reached out to us just after the COVID-19 crisis began and offered to make cloth masks for our members to use. These were distributed to our members as she produced them, and they were very well received by everyone.
On Thursday 19th November, our President, Daniel Jaggers, met up with Mary and presented her with a token of our appreciation – some delicious chocolates and a bouquet of flowers.
There aren't enough words to thank Mary for her great contribution towards ensuring our members felt safer whilst performing their duties.
Thank you, Mary!